HOTEL:
The package price includes staying in the standard Five-star hotel one room with twin beds adjustable for two people. We also provide breakfast, lunch, and a candlelight dinner. Package price does not include personal expenses for beverages, tips, clothes laundry in the Hotel
VEHICLES:
The package includes vehicle facilities according to the need of people visiting. We can arrange the car, jeep, costar, and bus for traveling. All vehicles are luxury to travel with AC
APPLICABLE FEES: Our package includes all applicable fees for seven days of sightseeing. That includes an entry fee to visit Historical world heritage sites, sunrise views, mountain flights, religious places visit, and educational zone visits.


PERSONAL GUIDE: An experienced package guide will be kept in touch with you once you check in to the Kathmandu International Airport and until you check out. Your personal guide will be available without any additional charge that excludes personal tips. They will be with you in your every new experience sharing lots of collective information related to the complete sightseeing package.
Day 01: Arrival International Airport  Kathmandu and Overnight at deluxe Hotels Yak & Yeti Central Kathmandu Checking hotel and rest for 1 hour then prepare for Nepal Traditional Culture Music restaurant Dinner in  Utsav Kathmandu then Overnight at Yak & Yeti 5 Star Hotel.
Day 02:  Fresh morning wake up and make a wonderful Breakfast in Yak & Yeti Buffet restaurant and prepare for Kathmandu Sightseeing Budhhanath UNESCO World Heritage Site and Pasupati Hindus Holy place Historical sites and Monkey Activities then Lunch on the way and Patan Aciant royal Palace museum sightseeing then back to the hotel and evening dinner in Nepali Restaurant and Overnight Hotel. 
Day 03. Departure Kathmandu Airport Our representatives greet your arrival at the airport/train station it is a short drive to the holy Lhasa city along the Lhasa river within a valley enclosed by barren mountains, far before reaching the city you will have the first glimpse of tremendous Potala Palace appearing out from the rest of the city by perching on the red hill. 
Then check in the hotel which is located in the old part of the town and which is also known as the Tibetan area that is centered by the mystical Jokhang temple and the bustling Bakhor street. In the following couple of days, we have thoughtfully arranged a few worthy visits to some world heritages and sites of breathing Tibetan Buddhists along acclimation and alleviating Jet-lag, you have plenty of time to walk shoulder to shoulder with devoted local pilgrims in the bustling Bakhor street, it is also a real pleasure to explore the busy cobbled lanes twisting around the aged buildings in the supernatural Drepung and Sera monastery, and our knowledgeable guides enhance your experiences with a thorough historical and cultural explanation. These days are flexible and easy to do on your own exploration around the town and hang around Barkhor Street during your leisure. In addition, we do arrange special experiences of a short visit to a typical Tibetan village family or receive rare sacred blessings from high lamas with local pilgrims per the client's interest.
Day 04 – 05. After a couple of days of acclimation, you dare to drive over the Gampa la pass and Karo La Pass to Gyantse and Shigatse in the western Tibetan plateau,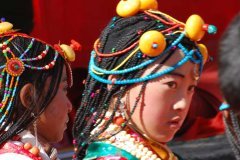 along the upstream of the Brahmaputra river we climb up the Gampa La (4900m) through numbers of switch-backs, from the pass you will amaze by the breathtaking view of the holy Lake Yamdrok and snow-capped Mt.Nyenchen Kangsar in the background, then further to Gyantse and Shigatse via bloomy glaciers and scattered villages. Both Gyantse and Shigatse are well known for their historical and religious value since from ancient times, Gyantse is known as a hero's town as the British troops were defeated by the Gyantse guerrilla in 1904, moreover, these regions have slightly different cultures and traditions than in Lhasa, there we will Gyantse Kubhum stupa and Tashi Lhunpo monastery
Day 06 – 07.
To prevent altitude sickness, we gradually ascend into the mountainous Himalayan terrain by traversing a few remarkable passes, you will have the first panorama of the Himalayans from the ridge of Gyatso la pass (5400m), a number of snow-capped peaks appearing out from the rest like warriors among the soldiers,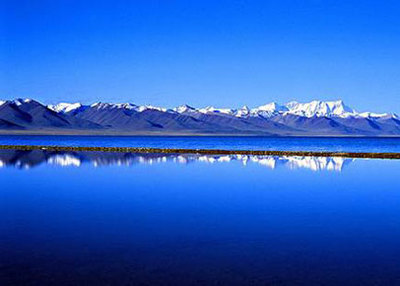 through the barren mountains but astonishing landscapes and photogenic villages within the hilly valleys, we approach the world highest peak-Mt. Everest with an altitude of 8844.4m, the picturesque view of the Young Everest appears right in front of you within the Rongbuk valley, spending a night at the foot of the world's tallest mountain, a short hike for 6 km from the tent guesthouse community to the EBC marker is challenging but memorable too, herds of wild goats are disguised in the rocky mountains, EBC is the most popular campsite for mountaineers, usually in March and April, the area is booming with different colors of mountaineering camps from all over the world. Our farewell to the mighty peak responded by its striking view in golden color under the morning sunshine, then we retrace the road back to Lhasa.
---
Day  08.  Today is your last day on the Tibet plateau, before your departure, we will appreciate it if you can be spent a few minutes to evaluate our services for future improvement you can either leave the feedback form to your guide or just write us an email, at your departure, your guide and driver meet you at the hotel lobby and transfer you to the airport/train station per your schedule. The trip officially ends.
Day 9:  Arrival in Kathmandu Nepal and Farwell Dinner in Nepal Culture Restaurant and Shopping in Thamel Touristic Place.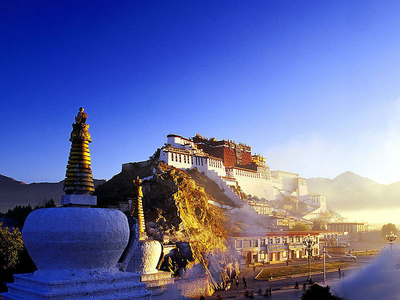 Day 10: Departures to Home from Tribhuvan International Airport. see you again Next Holidays Trip Pilgrimage Nepal Tour near future again.
---