HOTEL:
Package price includes staying in a standard Five-star hotel one room with twin beds adjustable for two people. We also provide breakfast, lunch, and candlelight dinner. Package price does not include personal expenses for beverage, tips, cloths laundry in the Hotel
VEHICLES:
The package includes vehicle facilities according to the need of people visiting. We can arrange Flights, cars, jeeps, costar, and buses for traveling. All vehicles are luxury to travel with AC
APPLICABLE FEES: Our package includes all applicable fees for seven days of sightseeing. That includes entry fee to visit Historical world heritage site, sunrise view, mountain flight, religious places visit, and educational zone visit.
PERSONAL GUIDE: An experienced package guide will be kept in touch with you once you check in to the Kathmandu International Airport and until you check out. Your personal guide will be available without any additional charges that exclude personal tips. They will be with you in your every new experience sharing lots of collective information related to the complete sightseeing package.
Sight-seeing package description:-

 Day 1:  Arrive at Kathmandu Tribhuvan International Airport, you will be met and welcomed by our representative. Please look for signage of your name once you come out of Arrival Terminal Hall after collecting your luggage. You will be escorted by our representative to 5*****  Yak & Yeti hotel.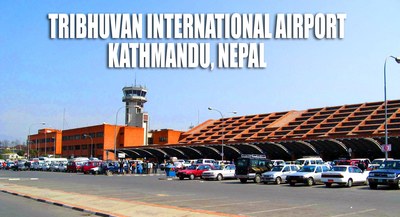 Kathmandu, the capital of the ancient Mountain Kingdom of Nepal, has the air of a medieval city with a maze of narrow streets, wooden temples, and beautifully decorated palaces.
Upon arrival at the hotel, the guest will be provided welcome drinks along with the room key
Overnight at the hotel
Meals included: Breakfast.
---
Day 2: Kathmandu to Pokhara flight 
Fly from Kathmandu to Pokhara  (30 minutes)
Regarding the timing of the flight, we come to pick up you in the Shangri-la Resort  Hotel and drive for a few minutes to the domestic airport to fly  Pokhara.
 And it takes around 30 minutes with an outstanding view of the Mountains flight to Pokhara. Pokhara offers magnificent views of Dhaulagiri, Manaslu, Machhapuchhare, the five peaks of Annapurna, and others. Pokhara is a city of lakes and has numerous beautiful lakes. We can explore the most accessible and beautiful, Phewa Lake during the afternoon -enjoy boating too. Explore, relax, and dine by tranquil Lake Phewa. You can even do some shopping during evening hours. Overnight in Pokhara.
Meals Included: Breakfast 
---
Day 3:Pokhara- Jomsom- Kagbeni (2,858m)
Fly from Pokhara to Jomsom (20 minutes flight) & trek to Kagbeni: Approx 3-4 hrs walking
After an early breakfast, you will be transferred to the Pokhara airport for a morning flight to Jomsom, it will be a scenic flight of approx 20 minutes over the mountains with views of 8,000 meters such as Annapurna & Dhaulagiri, which brings you to Jomsom, the district headquarter of Mustang.
This is a large town, headquarter of the Mustang region; it is also a major village in the Kali Gandaki area linking the age-old Trans-Himalayan Salt Trade route to Tibet. Here we meet our trekking crew and prepare for our trek to Mustang. We begin by trekking north to the village of Kagbeni. Continue on the gradual path on the Kali Gandaki river bed for about 3 hrs and finally reaching Ekley-Bhatti village. After the good stop here an hour of the easy walk takes us to Kagbeni, which lies at the bank of two rivers. Kagbeni is an interesting windswept village situated on the main age-old Trans-Himalayan salt trade route to Tibet via the Upper Mustang area. In Kagbeni a major tributary, Kak Khola, coming from Muktinath, meets Mustang Khola, and from there the river is called the Kali Gandaki.
Meals Included: Breakfast, lunch, and dinner
---
Day 4: Muktinath Holy Temple
After breakfast starts the trek to holy place Muktinath on the way Jharkot beautiful village makes Lunch and visit  Monasteries and panoramic Mountain view and 2-hour walk to Muktinath trekking destination. 
Check-in tourist Standard hotel and refresh and walk to Holy temple and memorable panoramic view and evening Hot Coffee and Wi-Fi connectivity to world and evening Dinner and Overnight Hotel.
---
Marpha Thakali village 
After breakfast walk the beautiful village and drive to Jomsom and walk to the Thakali village Marpha test Apple sadder and wine Distillery visit and clean and beautiful Marpha village and back to Jomson Overnight Hotel.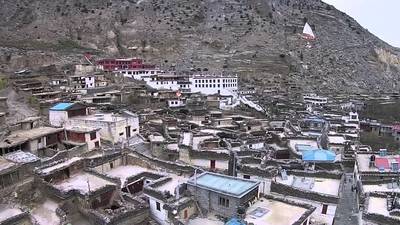 Morning Fly to 25 Minute Pokhara and rest of hotel and day sightseeing to Pokhara Beautiful lake and Mountain Museum and evening Live Culture Music Dinner and Overnight Pokhara Shangri-La village resort.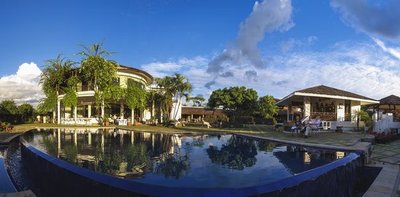 Fly back to Kathmandu and the same hotel shopping and Thamel tourists' area  &  Departures to International Airport.
See you again next Destination.. will see more.